Post by Nettie on Apr 12, 2013 8:18:24 GMT -5
Massive thanks to Janine for sponsoring the Hoodie Design Competition.
Here is the new Greyhound Gap Hoodie designed by Laura in our recent competition. This is the hoodie that Laura will receive as her prize: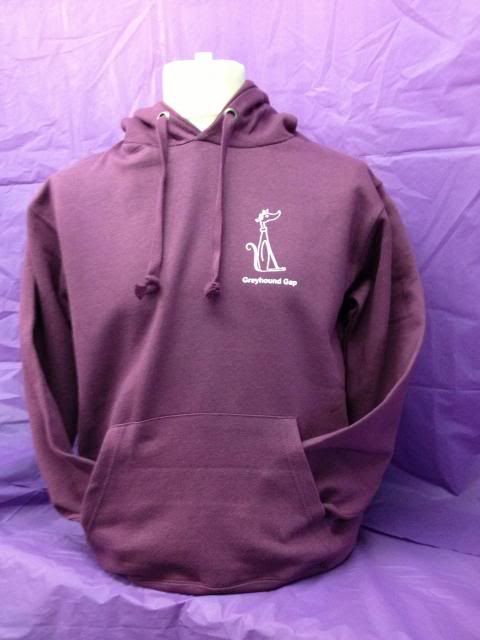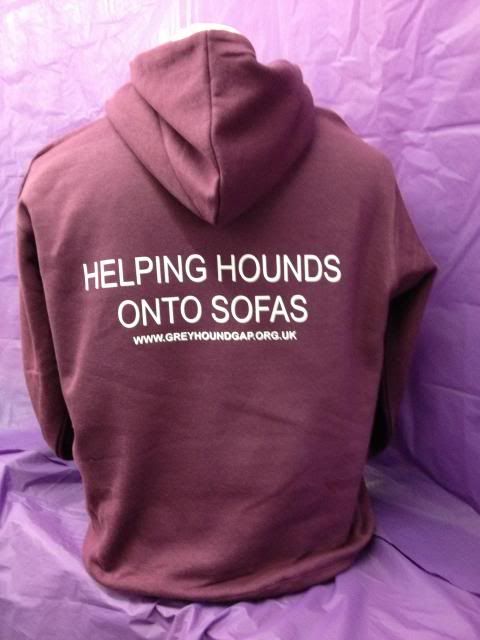 We are now offering them for sale to Gap supporters.
You have the choice of the style of hoodies; one colour with contrasting draw strings shown below or one colour with the same colour draw string: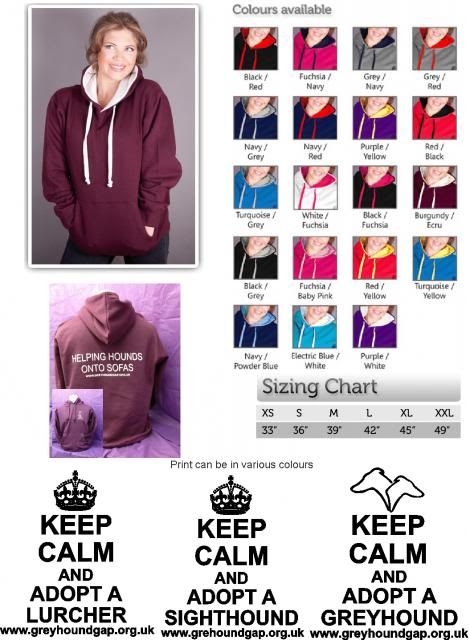 Click here for the colour selection of one colour hoodies, just click on select colour and a pull down menu will appear with a list of nearly 30 colours.
COLOURS At the top where is says search by code enter JH001


You can choose either of these t-shirts:
GD05 -
Gildan Heavy Cotton T-Shirt

SS10 -
Fruit of the Loom Super Premium T-Shirt


Plain colour hoodies are £21.95
The two colour hoodies are £25
T-shirts are £10.
Postage is £8.00 (Postage for t-shirts £2.50) but if you are attending the show then they can be picked up from the show. Please order on this thread listing the following:
Hoodie Type/T-shirt Type
Hoodie/T-shirt Colour
Hoodie/T-shirt Size
Pickup at show or postage
Payment methods:
CHEQUES
By Cheque made payable to Greyhound Gap to
The Treasurer
Greyhound Gap
15 Farlton Road
London
SW18 3BJ
PAYPAL
Payments made by paypal should be sent to:
treasurer@greyhoundgap.com
When you pay by paypal, Greyhound Gap is charged a fee for that service. We therefore kindly ask you to add a small amount to cover the cost of those fees. Paypal charges us as follows:
1.4% of the total amount paid + £0.20 GBP
For example, if you were sending £10, Gap would be charged as follows:
1.4% of £10 = 0.14p +20p = a fee of 34p. Gap therefore receives £9.66
Hopefully that will help you work out how much you need to add to cover the fees.
BANK TRANSFER
Lloyds TSB
Acc Name - Greyhound Gap
Acc Number - 02969968
Sort Code - 30 - 94 - 47
When sending money please send an email to Nettie at treasurer@greyhoundgap.org.uk stating your full name, Gap Forum username, the amount and what you sending the money for. Please head the email Fund Transfer so it will automatically go into her Fund Transfer file so she can find it easily. Thank you.
Happy shopping.