Post by gelert on May 10, 2013 9:19:58 GMT -5
Hi everyone. I have had such a good week and things are about to get even better. I went to the Gap Show on Sunday and had a lovely time. My best bit was meeting Cooper and his Mum and Dad because his Dad was lying on the grass and that meant I could jump right on top of him before he could guess what would happen and snuggle him lots. I don't think Cooper minded too much - he was busy psyching himself up for the fancy dress class anyway. I got to see my bestest Auntie Lisa, even though she called me a rude name

and just as I promised I did waggle my bottom a lot to show everyone what a lovely day I was having.
On Monday I went to my dog training class and I was so impressive, even though I say so myself. I sat, lay down, offered my paw, walked and ran to heel with no lead on, did the recall and the A recall, and went to my bed. The "Go to bed" is really hard because you have to listen to your human and do what they are asking even though they are not right next to you. You have to concentrate really well for that one. My hardest exercises are the stay and the "stop the dog." I understand "stay" and I can do about a minute and a half as long as my Foster Mummy only goes a metre away from me. I don't like the "Out of sight stay" at all. All I can think is "Foster Mummeeeeeeeeeee, where are you going? I want to be right next to youuuuuuuuuuuuu." so I chase after her, which doesn't seem to be what she is planning. "Stop the dog" is silly too because one minute your Foster Mummy calls you and then tells you to stop. I don't like to stop at all, even though my toy and treats are left for me to stop next to. All I can see is my Foster Mummy at the other end and I want to get to her, no matter what, knock her over at top speed and then cuddle her because we love each other so much. There has only been my girlfriend, Storm the collie, and me at the last few classes and I am way better than her. She loses concentration and has to be told off a lot, but I never do and I can carry on concentrating with my Foster Mummy even when Storm is being really naughty and trying to stop us from working.
Since then I have been on some of my favourite walks in Worcester with Foster Mummy and Den and Frankie. I love going out and about and being busy. I can be trusted off lead with all shapes and sizes of dogs and I am always so friendly to them. My recall is really good although isn't 100% perfect when there are more exciting things than Foster Mummy to check out. I do have a bit of a stubborn streak occasionally, but what do you expect - I am a teenager you know. Mostly I come back quickly because I know Foster Mummy will have treats in her pocket, but even more than that, I want to hear her say how wonderful I am. I like the sunshine too and sometimes I take myself off into the garden to sunbathe.
I am very excited at the moment because this morning I heard Foster Mummy on the phone, saying I will be going on holiday again next weekend to the beach. I can't wait to run and play on the lovely soft sand, maybe dig myself a little hole, and of course explore the rock pools again.
Here are a few more pictures of me:
Having a roll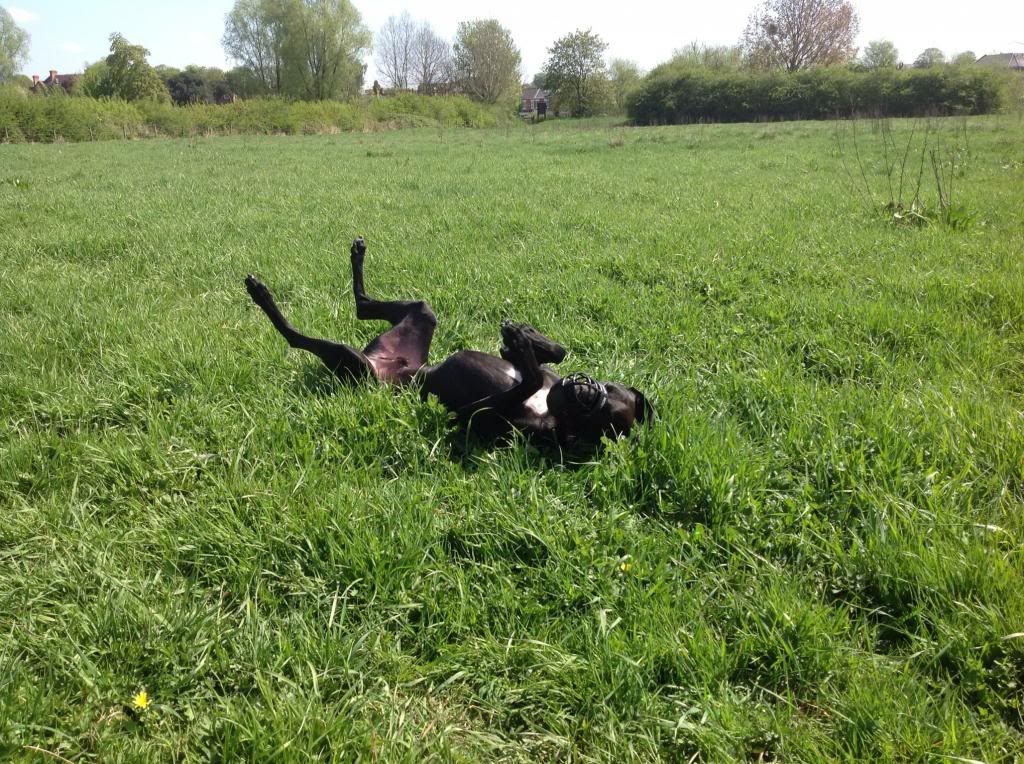 Being handsome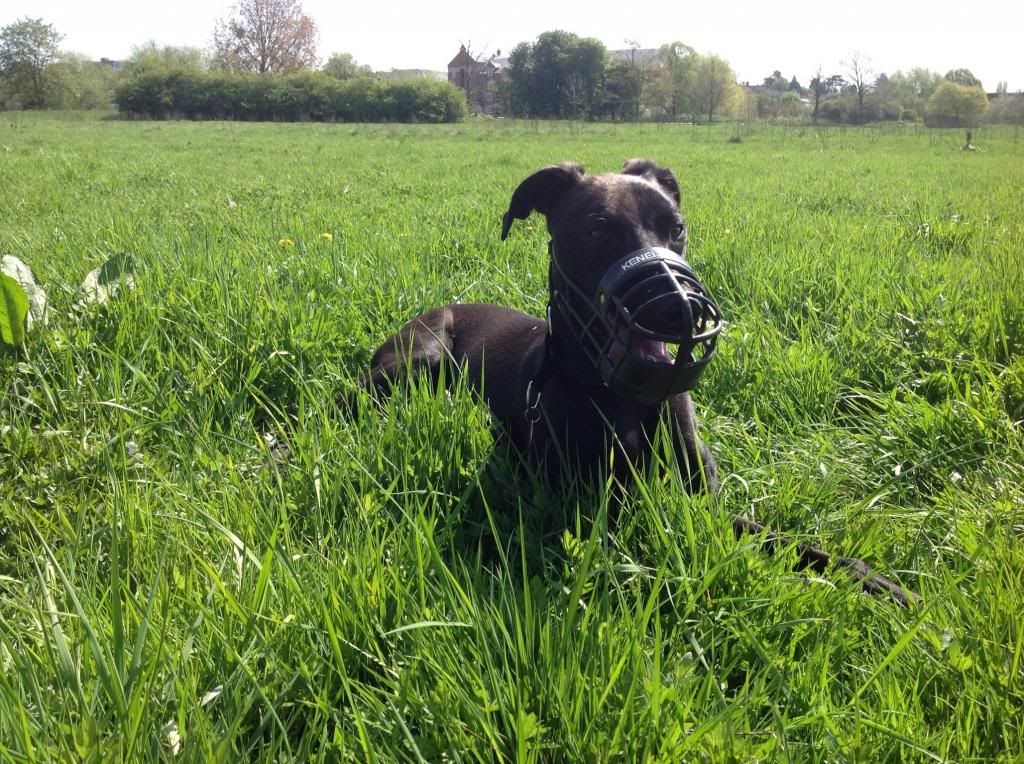 Chilling with my big foster brother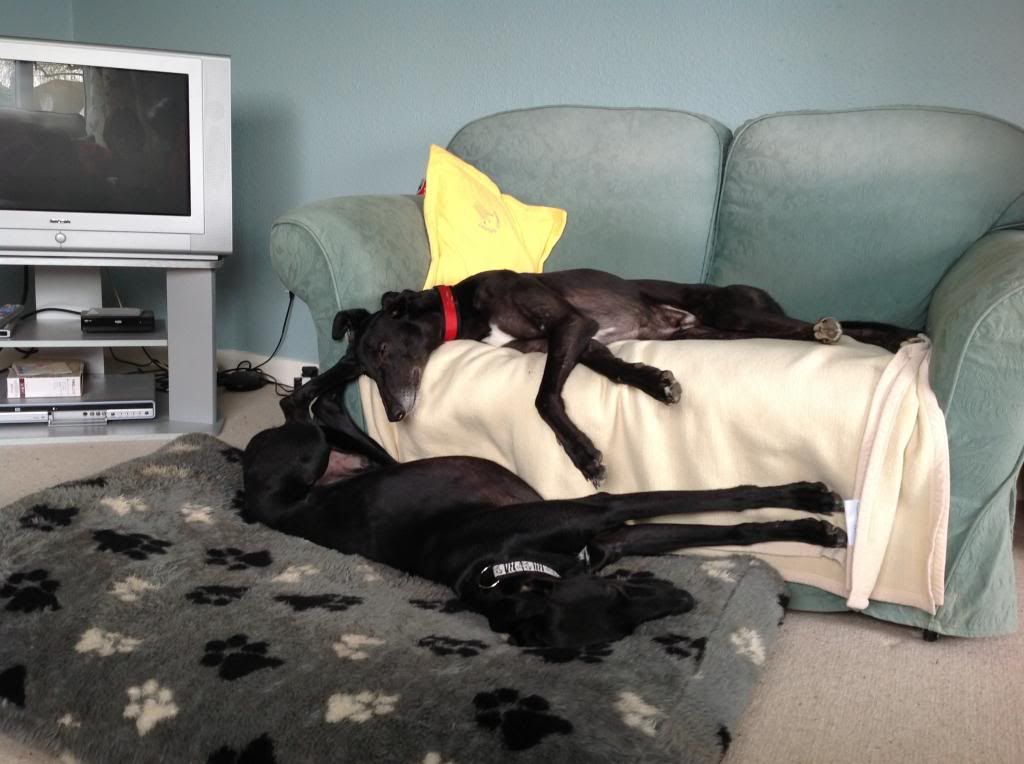 Sunbathing in the garden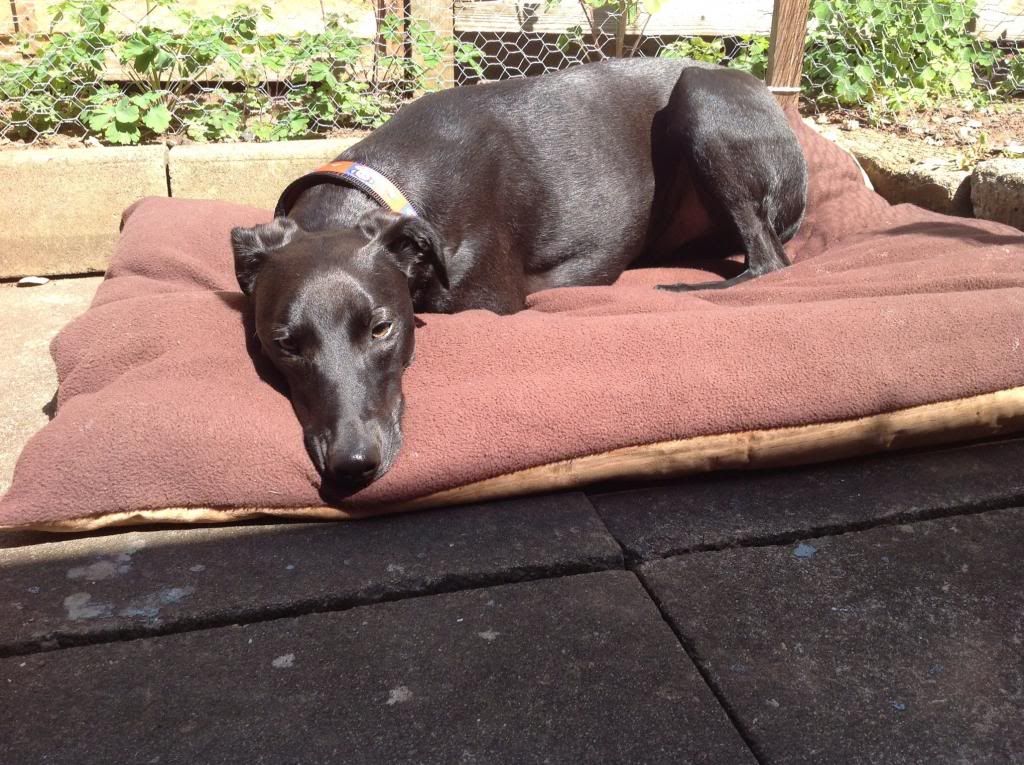 Being sleepy